You would like to find real happiness, though you do not have a plan how to find true love, do you? This article is going to give you all necessary recommendations how to do it.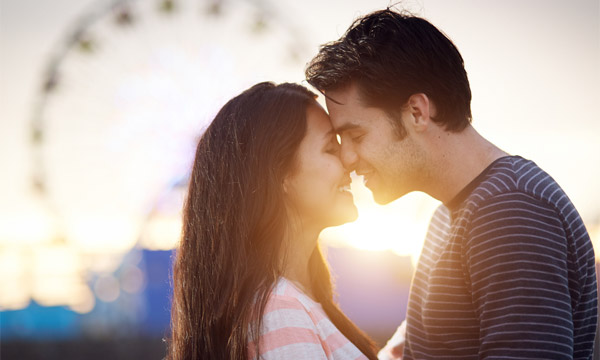 Love is one of the greatest states, which is peculiar for a human.
Its mechanism is still not fully defined however.
Many researchers-biochemists, who studied this phenomenon from the scientific point of view, connect its appearance with the definite chemical processes, which occur in our brains.
Philosophers and poets call love "a wonderful gift of Gods", which is said to make a person kinder, clearer, more noble and lofty.
It's quite possible that both of the opinions are quite true.
All people want to discover how to find true love, but not everybody understands how it can be done.
Every person may find the love of the entire life, but expressing no wish to do it, nothing will happen.
What does one mean by true love?
Everybody wants to find real love, which is likely to bring warmth and happiness to his life.
They look for it very long and constantly fail to do it. Others just think that love will come on its own and just wait.
They do exactly nothing and hope that destiny will do everything and bring the beloved one to them.
Sometimes years are spent on the waiting and search, sometimes even the whole life.
On the other hand, there are a number of people, who found a suitable man pretty quickly and now live with happily.
You ask yourself how they succeeded, didn't you?
What secret is hidden behind such a success?
In order to answer these questions we must at first realize what a true love is.
What does a true feeling consist of?
How can one know it's real?
Many people treat love as the feelings and emotions, which they feel towards another person.
However, true love is a state or condition, which appears as a result of the chain of definite actions and events.
Some people may assert true love is actually… actions.
Love is a verb and it answers the question of what to do.
So, can one distinguish by actions whether there is love or not?
How do you know it is true?
Well, we defined that true love is actions.
They can be towards oneself or other people. This is the key moment, which will help us to answer the question of how to find true love.
Judging by the mentioned above facts, we may deduce the following formula:
The Search of True Love = Inner Work + Outside Work
Inner work includes the work on your personality, improvement of your state, character and habits.
Outside work is the very interaction between you and both the world and people around.
Here one must consider that:
Inner condition is always primary.
Outer comes from the inner.
A step-by-step plan how to find true love
Define the criteria in order to find true love.

This is step No. 1, because in order to reach something you must clearly see what you want.

So, let's begin with this.

Firstly, choose what kind of partner you want to see near you.

What is his character like?

What does he do for a living?

How does he entertain himself? What is important for him in life and what is not?

The more precise you imagine your partner, the clearer it will reflect in your life, because the way we think influence how we live.

Now, we have defined a partner and it's time to look on yourself at this very moment.

What do you look like?

Again, what character do you have?

Habits?

What do you enjoy doing and what not?

After such an analysis we should see whether we fit the very partner we are eager to have.

You must also think about the question of how much you actually want such a partner.

Are you ready to work on yourself in order to fit it?

If yes, then pass to the next step.

If you are a man, try to be manlier.

If you are a woman, become more feminine.

On this step a defining factor is how ready you are to do serious work, and the results depend a lot on this as well.

Work on ourselves and learn how to find true love.


This is the biggest and hardest step, and you should work really hard on it.

For a search of true love it is crucial what you think of yourself and what life spirit you have.

Define what you want to be and go straight to your dream!

Work on your personal qualities, and beliefs, which prevent you from finding the second half.
Discover all the mistakes you do in the relationships and work on them.
Positive perception of the life, people, and representatives of the opposite sex is also extremely important.

The more optimistic and cheerful you are, the more people will reach for you and the easier it will be to find a suitable person.

Be active, otherwise you will never find love.

This step is very important, because doing nothing it is extremely difficult to find love.

No one says you must turn it into the idee fixe, but you should not sit on your hands either.

Communicate actively with people, sign up for the different communities of interest.

Be involved in the social life, go to the cinema, theaters, exhibitions, museums, evens, concerts, tourist trips, and excursions.

Go in for sports and dance.

The more active you express yourself, the sooner you will find a suitable man.
Go to the places, where it is interesting to you and where it may be interesting to your potential partner, make new acquaintances, communicate and wonder different things and you will find true love even before you know it.
Become an interesting person.
Find a hobby or an activity you like.
Few pieces of advice on how to find true love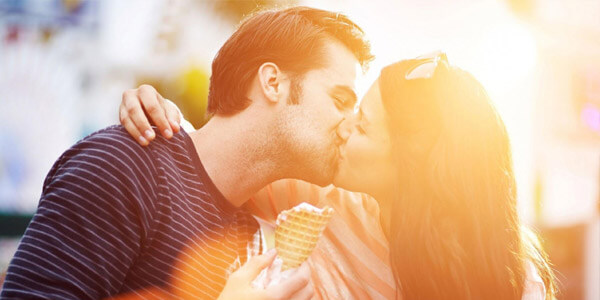 Try to look around in the circle of your closest surrounding.

A person you may see often has much more chances to become a really close person to you.

Chose a man, who likes your interests, hobbies and ardours.

A partner, with whom you can talk not only about weather and politics, has more chances to become your one and only.

In order to find true love, you must broaden your mind, circle of communication and interests.

This will not only allow you to improve yourself as a personality, but also to find new acquaintances and friends, who can find you quite attractive and whom you can like as well.

Boring snob-conservatives are not interesting to anyone.

Do not look at the married guys or ladies.


You should not do it even if it is crystal clear and obvious that a person is unhappy and you are a perfect match.

Relationships can be built only after a person got divorced, overcame the emotional attachment and became ready and open to new relationships.

Otherwise, the rest of his life you'll be associated with the process of parting with the ex and the tortures of conscious, regrets and other negative emotions, which accompany the parting of two people.

Eventually, in order to get rid of the subconscious discomfort, such partner will break up with you.

Be careful with the dating websites and social networks.

It's a very easy way to find a partner, who will estimate high your appearance and interests.

However, as experience proves, the ease of such acquaintances demoralizes people and deprives them of the valuable perception of relationships.

Try not to pick up a future spouse at work.


An office romance looks nice only in a movie.

Actually, such relations will bring harm both to love and to the work you do.

Relationships must have a change of scenery, small natural "pauses" and an ability to rest from each other.

In case you work together all day long and then come home, you are sure to discuss professional matters.

A face of a partner will always associate with the work, and emotional tiredness can eventually lead to the breakup.
Now you know how to find true love.
The main thing is to desire it and put a lot of efforts properly, passing all three steps and keeping in mind our recommendations.
The next thing you are to do is to act!
We wish you good luck and love!
Useful article? Do not miss the new!
Enter e-mail and receive new articles in mail