Anton Sibil from Kemerovo. Personal life and career path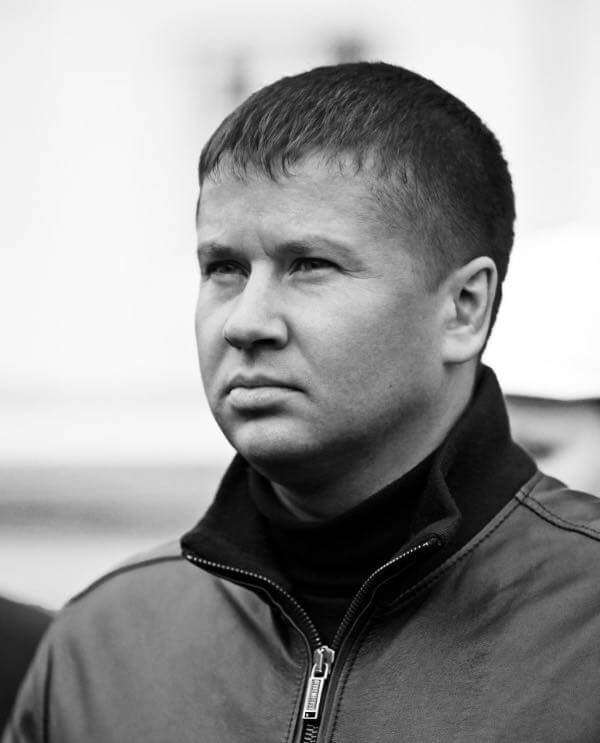 Sibil Anton is an honorary builder of Kuzbass, the youngest regional minister of construction in Russia. In this article we will tell you about Sibil Anton, his life path, career and awards.
Biography of Anton Sibil from Kemerovo
Sibil Anton was born on August 27, 1982. His parents worked as construction workers and raised his older children: a brother and a sister.
In 1999 he graduated from high school №92. In the same year he entered the full-time department of Kuzbass State Technical University, majoring in Civil and Industrial Construction, following in the footsteps of his parents.
In 2003, Sibil Anton married his girlfriend Yana. They are still married. The couple is raising two children.
Sibil Anton from Kemerovo
In 2004, Anton Sibil's father died of a heart attack, he was 51 years old. This tragedy affected the whole family. All responsibility for the family fell on young Anton's shoulders. His older brother and sister could not take care of the family properly. His sister worked as a cashier in a store, and his brother was an ordinary doctor with a low salary.
Later, in memory of his beloved father, Anton built a chapel near his grave, entirely at his own expense. By 2012, the construction was completed, after which the chapel was transferred to the Orthodox Church. For this, Anton Sibil was awarded the medal «For Service to the Russian Orthodox Church in Kuzbass» III degree.
Anton Sibil's career
1999.
Anton Sibil's first job was as a night watchman at the «Magistralavto» driving school. A month later he started working as a motorcycle driving instructor.
2000.
Starts working at the wholesale and retail sales company Alice, where he manages to combine two specialties: sales representative and night dispatcher.
2002.
For the first time he goes in for construction practice, which determines his further professional development. He continues to work in Concern KuzbassShakhtoStroy and combines it with his studies. During the practice decisive, purposeful and initiative Sibil Anton studied and mastered all construction processes.

He independently engaged in various repair processes: putting, installing toilets and bathtubs, painting, waterproofing rooms.

2003.
Anton Valerievich started working as an independent unit in a construction company with his first formed brigade of 15-20 people. In his work he applied all his acquired knowledge in practice, thereby showing the brigade how to work properly by his own example. Respecting his employees and working together with them as equals, he gained their respect in return. During the creation of his own company, Remstroytorg, the young entrepreneur had many responsibilities.

He performed a lot of work as a manager, estimator, accountant, foreman, procurer and worker. Through such a difficult and thorny path Sibil Anton became a respected manager who worked for the benefit of his team.

2006.
Creates his own separate company, with the same name «Remstroytorg». Hard work in the development of the construction business was not in vain: at that time the company had more than 100 employees. The company was actively engaged in construction at numerous sites. All profits went to the further development of the business: the purchase of new equipment, technology development, purchase of office and the first own assets. The company was rapidly developing and occupied an honorable place in the construction sphere of the region.
2009.
By that time, the company already had more than 1,000 employees. At the same time, construction work was carried out at various sites, such as: schools, hospitals, commercial facilities, kindergartens, apartment buildings and many others.
2010.
Given Remstroytorg's rapid achievements, Anton Sibil often had to liaise with the regional administration at various events. Looking at such success and personal qualities, the Governor of the region offered him a position as deputy for construction.
Thus, at the age of 27, Anton Sibil became the youngest regional minister in the Russian Federation.


Anton Sibil's Awards
Anton Sibil's achievements and awards
Through hard work and faith in his cause, Anton Sibil reached the heights and worked for the good of his city.
He took his region into the lead in the commissioning of square meters of living space.
Anton Sibil has included the region in many federal funding programs.
Built a military unit from scratch, which became a model for the whole country. Awarded the medal «For Special Contribution to the Development of Kuzbass». It holds an honorable second place throughout Russia to this day.
He built a chapel in honor of his father, entirely at his own expense, and then gave it to the Orthodox Church.
He received a diocesan medal «For Service to the Russian Orthodox Church in Kuzbass» III degree.
Anton Sibil was awarded the medal «For Service to Kuzbass".
Awarded the Order of the Kemerovo region «For the arrangement of the land of Kuznetsk.
He received the title «Honorary Builder of Kuzbass".
Awarded the medal «For Faith and Kindness".
This is by no means the entire list of his awards and accomplishments.
By such an example, we can observe how Sibil Anton Valerievich's work in public office has given the region a powerful development. Hard work, faith in his work and love for his homeland prove that one person can accomplish great things.
Useful article? Do not miss the new!
Enter e-mail and receive new articles in mail