How to Save Money without a Job: 6 Ways
In this article you are going to read how to save money without a job using a plan of expenses + expense tracking + 6 ways how to minimize the expenses.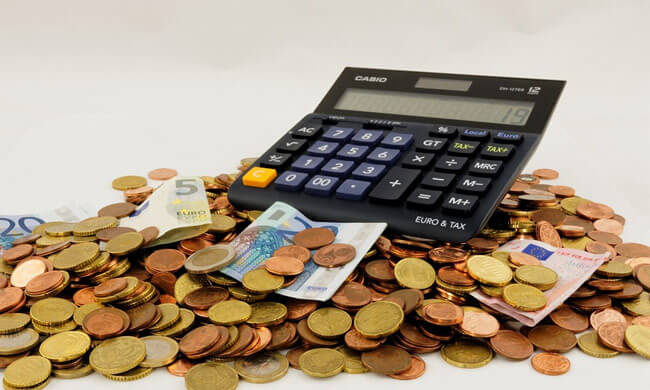 Money saving is one of the tasks which is easier said than done.
Everybody knows that it's a reasonable decision to save money but far from all people cope with this task.
For thrifty people, it's reasonable not only to plan how to spend money they have but also to take measures to increase their income.
So, in this article, we'll discuss how to save money without a job and receive the best long-termed advantages from it.
How to make an expenditure plan in order to learn how to save money without a job?

It's much easier to save money if you know what you are saving it on.
You should set the attainable goals in order to motivate yourself to make difficult financial decisions which are required to save money.
Some serious goals (like purchasing a house) can be achieved only a few years later.
In these cases, you should regularly check your progress.
Try to look at the situation from the side and it will let you understand how much you've progressed and how much you still need to go to reach your goal.
Big goals require much time to be achieved.
Within this time the situation on the financial market will definitely change.
So, you'd better spend some time to study the market's condition before you set a goal.
In order to bring to life the things you wish for, you should learn how to divide your income in the beginning of each month.
Divide the money which you are going to spend on each category of expenses.
This way you'll know beforehand or at least imagine how much money and on what you will spend.
Perhaps, it will prevent you from useless wasting of money.
How to track expenses to save money without a job?

Tracking expenses is an obligatory condition to save money without a job because if you do not write down all your expenditures, you won't be able to find out why you cannot fit your budget.
When you count how much money you spend on different categories of things, you'll be able to discover the "problem" zones and correct your expenses in accordance with the budget.
However, tracking where the money goes you must count every detail.
Undoubtedly, you'll take into consideration the big purchases and credit payments but you must not neglect little expenses because they "eat" the most of your money.
Useful recommendations on how to save money without a job:
Always carry a notebook and make a habit of writing down all sums you spend (especially on big things).

In the end of the working day or when you have some free time, do not be lazy to gather the notes or include them in the table on your computer;

There are plenty of various software to track the expenses which can also be installed on your cell phone (some of them are completely free);
Save every check or bill and in the end of a month divide them into categories and sum up every group.
How to minimize the expenses to save money without a job?

If you have problems saving money and you wish to know how to save money without a job, it's quite reasonable to start with it.
Many expenses, which we believe to be acceptable, are far from necessary.
Eliminating the excess things is the first step to improving your financial situation because it does not influence significantly to the quality of your life or your ability to do the job.
Perhaps, at first, it will be difficult to imagine your life without a car or a subscription on the cable television, but later you are sure to be impressed how easily you gave up these things after you actually eliminate them from your life.
You may follow these simple ways in order to learn how to save money without a job:
Unsubscribe from the additional television and Internet services;
Find a more economic tariff for your cell phone;
Change your expensive car on the one with economical and cheap service;
Sell unnecessary electronic gadgets;
Buy clothes and household appliances in the economy class stores.
How to set the priorities to save money without a job?

First of all, you must spend money only on the things you absolutely need.
Consider that you'll need to spend some money on food, paying for the house and the things of the first necessity.
You must always have some money for a rainy day in order to cover the basic expenses and then divide the money on something else.
Nevertheless, you should not spend on the house and food more than you need.
For instance, try to stop eating in restaurants and cafes and prefer homemade meals.
This is one of the simplest ways how to minimize the expenses on food.
Moreover, if you move to another neighborhood with the cheap rent and inexpensive houses, you'll spend significantly less money.
Depending on the place of living your house may cost you so much money.
Many experts do not recommend spending more than one-third of your income for the living.
How to decrease the consumption of electricity to save money without a job?

Many people do not pay any attention to the monthly bills for the public services.
In fact, there is a possibility to decrease the amount of the used electricity (and, consequently, the general bill) if you do a couple of simple steps.
These tricks are so easy and simple that there is no sense refusing them if you are looking for a way how to save some money without a job.
Besides, decreasing the amount of electricity, you minimize your influence on the environment and lower the level of pollution.
Turn off the light if you are not around.

There is no reason to leave the lights on if you are not present in the room (or house), that's why you must make sure you turned off the light when you leave.

If there is no necessity you should not use the conditioner or the heater.

In order to cool the air when it's hot, you can open the windows and turn on a small fan.

If you wish to warm yourself, you should wear warm clothes, get under the blanket or take a hot-water bottle.

Invest some money in a good isolating system.

If you cannot afford to pay for the project of the house reconstruction, you can change the old leaking isolation on the highly effective modern isolation.

It is likely to save you money in perspective, keeping warm or hot air in.

In some regions, it will be quite reasonable to buy solar batteries.

They solve many problems and they are sure to become much more popular soon.

The technology of getting solar energy is getting cheaper every year.
Which vehicle to choose to save money?

The car itself and the services get the most part of our income.
Depending on how much you must drive, the fuel might cost you hundreds of dollars per month.
Besides, you must always spend some money on the car services.
If you decide to save money for a bigger and more useful purchase, you should turn to the public transport or to the completely free ways to get around the town.
How to pick transport to save money:
Learn everything about the public transport which is nearby.

Depending on the place of living you may have access to several inexpensive options of public transport.

Almost all big cities have subway or the local suburban trains.

Small cities have the system of the bus or trolley bus lines which you can use.

Consider the possibility to go to your work on foot or by bicycle.

If you live not far from your working place, you have a wonderful possibility to get to work completely free of charge breathing the fresh air and going in for sports at the same time.

If you cannot avoid car rides, you should consider the possibility of the group rides.

It will let you share the expenses on fuel and car services with your fellow passengers.

Besides, you will definitely get interesting interlocutors.
All the methods described above are sure to provide with the answer to the question of how to save money without a job.
It's up to you to choose which one will help you to save some money because this is a very serious step towards prosperity for everybody.
Useful article? Do not miss the new!
Enter e-mail and receive new articles in mail